Two-Gun Centerfire Pistol/PCC (Pistol Caliber Carbine) Match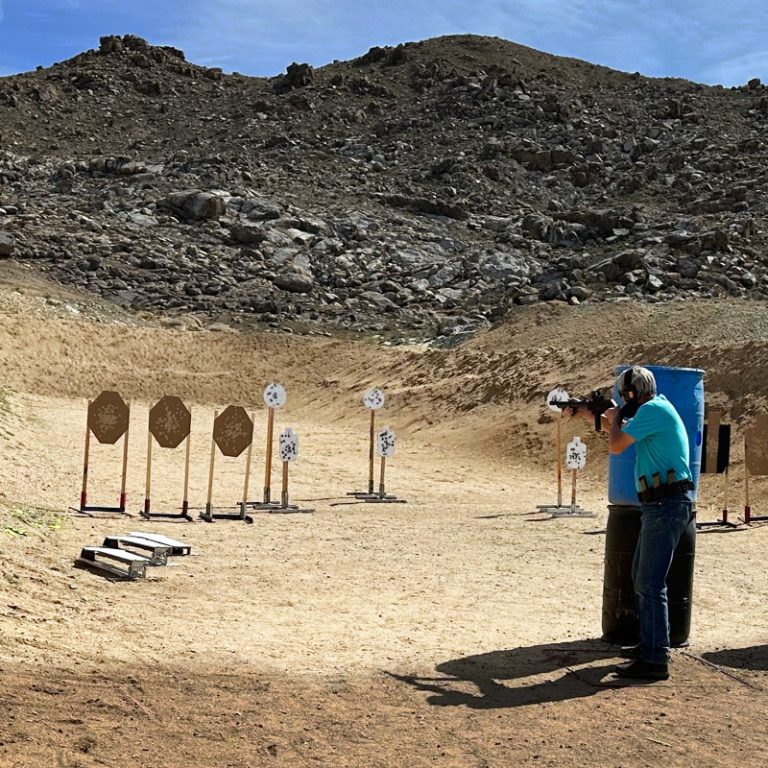 Two-gun centerfire pistol/PCC is conducted under Apple Valley Gun Club Rules. We are limiting the PCC's to standard 9mm, 40 S&W or 45 ACP.  This match is very similar to two-gun rimfire, only with centerfire guns.  Round count is approximately 200 clean rounds.
Stages are set up on Pistol Bays 1 and 2. There will be a pistol section, clear and ground your pistol, then a PCC section.  Stages will involve movement, forward, backward, sideways, with barriers, paper targets, steel knockdown and reactive targets.  This will be a timed event with reward for both speed and accuracy.
When
Monthly on the second Sunday
Time
June – September: Set up and sign in at 7 am.  Match begins at 8 am.
October – May: Set up and sign in at 8 am. Match begins at 9 am.
Mandatory safety briefing immediately following set up. You must attend the safety briefing or you will not shoot.
Apple Valley Gun Club is a cold range. Firearms are to remain unloaded until the RSO instructs you to load and make ready. This includes CCW holders.
What to Bring
PCC centerfire pistol (standard 9mm,  40 S&W or 45 ACP)
Five mags and holders
Mags for the PCC
Chamber flags required for all long guns.  They're available in the pistol shack for  $1.
Mag pouches
Holster made of kydex or leather.  No flimsy nylon type.  Must be able to holster with one hand.
Ear and eye protection for spectators as well as footwear that encloses the toes are mandatory (no sandals).
Cost
Club members $5 / Non-members $10
Active Military always no charge
Please bring exact change.