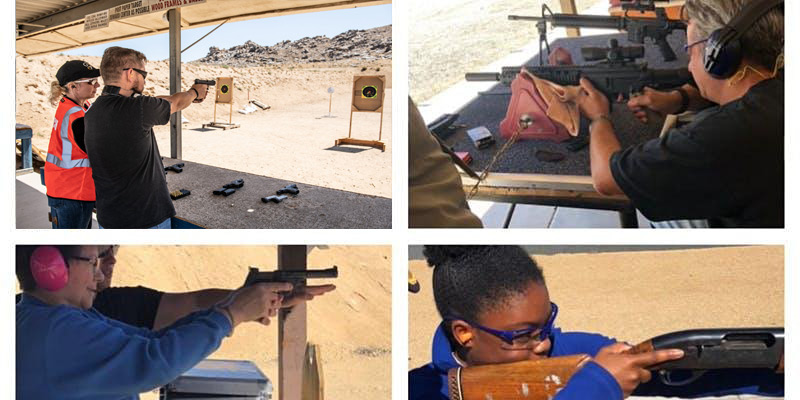 An instructional shooting clinic designed to introduce MEN and WOMEN to the shooting sports.   If you are curious about firearms, whether for personal defense or to learn a new sport, this clinic is the perfect place to start.
All AVGC firearms training classes and matches are open to the public.

The gate will be unlocked and open when you arrive and will be locked shortly after the event or class starts.
Please arrive on time or early.
---
These instructional shooting clinics are designed to teach you firearm safety and the fundamentals of marksmanship, giving you the confidence you need to safely handle and operate a firearm upon completion.
You will have the experience of shooting a wide variety of firearms. We will have revolvers and semi-automatic handguns of various sizes and calibers, rifles of various calibers and Shotguns for you to try with the added benefit of an instructor/coach at your side to assist you. If you have eye and ear protection you should bring them, if not we have them to loan.
Price includes lunch, instructions use of pistols, rifles and shotguns.  Ammunition is provided.
*Pre-registration is required and fees are refundable if requested one week prior to the event. The clinic is limited to the first 24 ladies to register/pay. No emailed RSVP's will be accepted.
Acceptable Attire
AVGC requires closed toed shoes and high collared shirts. No open or scoop neck tops, tank tops, or polo shirts are permitted. Loose fitting, layered clothing is ideal.
If you have any questions or concerns you may contact the program director.
Program Director
Jenaraye Graham
avgc.jenaraye@gmail.com