NRA Defensive Pistol Class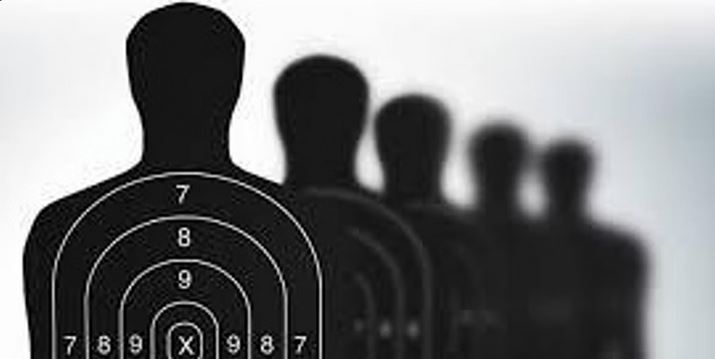 The NRA Defensive Pistol Course will focus on the techniques needed to develop a defensive mindset.
The goal of the course will be to develop the knowledge, skills, and attitude necessary to carry and use a concealed pistol ethically, responsibly, and with confidence.
All AVGC firearms training classes and matches are open to the public.

The gate will be unlocked and open when you arrive and will be locked shortly after the event or class starts.
Please arrive on time or early.
---
This is an Advanced Course. You must have completed the NRA Personal Protection Outside the Home Course before taking this course.
As a result of participating in this course, the student will be able to explain and demonstrate the following:
How to apply the NRA Rules for Safe Gun
Handling when carrying a concealed firearm Basic principles of concealment
The difference between cover and concealment
Drawing from the holster
Levels of mental awareness
Developing the proper mindset when using a pistol for personal protection
Clearing common stoppages
Use of pocket pistols, and more
Students will receive the NRA Guide to the Basics of Personal Protection Outside The Home handbook, safe gun handling brochure and the NRA Marksmanship booklet.
Required Materials
Handgun
Strong side outside the waistband (OWB) holster with retention. Your holster must fit your gun and completely cover the trigger guard.
Gun Belt (no flimsy belts allowed. It must support your equipment)
3 magazines/speed-loaders
Magazine pouch or way to carry extra magazines
Cover garment (jacket, vest, shirt etc.)
300 rounds of ammunition – No reloads or steel core
Eye & Ear Protection (electronic ear pro is recommended)
Pen, pencil and paper for note taking.
Attire
Closed toed shoes are required
No scoop neck or V-neck shirts are allowed
Bring a baseball style hat
Most of your time will be spent out on the firing line. This is a rain or shine class. Please wear comfortable shoes and dress accordingly for the weather conditions.
Lunch
Bring a sack lunch. We provide bottled water. Soda and snacks are available for 1.00 each. There is a microwave in the classroom for your use.
Prerequisite
Must have completed NRA Personal Protection Outside the Home Course.
NO FIREARMS OR AMMUNITION ARE ALLOWED IN THE CLASSROOM. THIS INCLUDES CCW and LEO. NO EXCEPTIONS! Leave your firearm and ammunition secured in your locked vehicle until an instructor directs you to retrieve it.
California law requires you to transport your firearm UNLOADED in a locked case.
Classes, training and/or certification are for individuals who are not disqualified from possessing a firearm as defined by applicable federal, state or local laws.  Individuals who have been convicted of a crime of violence are disqualified.  Student must be a U.S. Citizen or Legal Resident with a Green Card in compliance with U.S. Federal ITAR Regulations.
Online registration only.  No walk-ins will be allowed.
If you have any questions or concerns, please email us at avgctraining@gmail.com